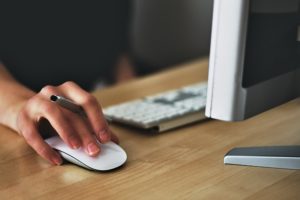 "I need a profile on this person today…can't you just Google it?" It's the kind of question that makes prospect research professionals cringe. But why shouldn't a development officer want it faster, better, and cheaper? Why is your organization paying thousands of dollars a year for research tools if it still takes forever to get the information needed?
So what's happening to cause this disconnect between development officer and prospect researcher? I suspect there a few causes, but first, let me tell you a story…
As a consultant I charge a flat fee for projects. I want my clients to be able to budget, and as a professional I should have a fair idea of how long it will take to do the research. Profile-type research falls into this category. And it's this kind of pressure that keeps us razor sharp. It's me and the team against the clock!
That's how I "rediscovered" one of my favorite tools the other day – DonorSearch.net.
Faster-Better-Cheaper with DonorSearch.net
At Aspire Research Group we've taken on a few new clients that, in addition to standard profile research, needed some "situational" research done. Things like prioritizing, quick checks to be sure assigning for a visit is appropriate, or key items researched to prepare the president. So I asked myself, "How could we manage our time researching, keep up the high quality of information, and make it the right price?"
In my quest, I took a fresh look at our tools and settled on DonorSearch to start our projects. Of course, being able to upload a small batch of names for a prospect screening is a time-saver, but even when we entered only one name into the Integrated Search, suddenly everything was at our fingertips. DonorSearch had made so many updates to their product – the combined result meant we could be very competitive.
For example:
Time Management: The big name family business was clearly the source of wealth, but why was the prospect not listed on the website? Open Corporates in the Integrated Search demonstrated a long list of companies where he was a director – many with the same word in the name. From there a quick Google search revealed his specialty in the family business. Faster.
High Quality: There was a large, outlier gift to an organization with a strange name. I didn't want to put it in the list without checking, but didn't want to have to do a distracting search. A click on the source link gave me a searchable PDF – and lo and behold – it was an organization with a mission similar to the client! Better.
The Right Price: By letting the tool do all of the upfront "grunt" work finding relevant information we spent less time gathering and more time thinking, and that meant we could charge the right price. Cheaper.
Ask the Librarian: Can't you just Google that?
But if you really want your research to achieve the business mantra of better-faster-cheaper, you need more than a great tool like DonorSearch. You need to start with a really good understanding of the need and continue with really good communication throughout.
So why do researchers get asked to Google it in seconds flat? Let's go ask the librarians! Librarians are trained to interview the customer. When you go to the reference desk, the librarian has to figure out what you are trying to accomplish and then help you navigate your way to success.
While we don't view the reference librarian as an expert on the subject matter that brings us to the library, we do view the librarian as someone who has received training in library science and is an expert on helping us find information. The librarian is a professional.
The "just Google it" request suggests that any amateur without training can perform quality prospect research, which can be insulting … but it also happens to be a great opening for a really good conversation to clarify the  problem to be solved.
Professionals are Always in Demand
The more that software tools are able to do, the more important prospect research professionals become. Librarians don't worry that books will put them out of business!
And on the flip side, the more that software tools are able to do, the more we must use our communication and problem-solving skills to provide flexible, custom solutions.
If you manage a prospect researcher, if you are a prospect researcher, or if you want to be a prospect researcher, you can arrive at better-faster-cheaper profile research if you recognize the importance of great training (including communication skills) and tools. It's what qualifies us as prospect research professionals!
More Resources