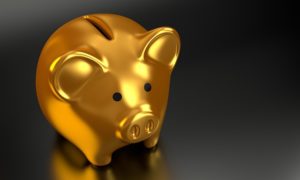 So much of what we do in prospect research revolves around finding wealth. Sometimes it sounds like the only thing we talk about is money! As I finish facilitating another Capacity Ratings Workshop at the Prospect Research Institute I am heartened to reflect that in every discussion we had about the money, we were irresistibly drawn to another rating – affinity or engagement.
I'm not trying to suggest that we don't need to be really good at spotting high net worth individuals (HNWIs) in our database. We do! When we segment our database by wealth we are better able to focus on finding what really qualifies someone as a major gift prospect – how engaged or aligned they are with our organization.
Following are some tips for finding HNWIs who also demonstrate affinity for your organization:
Go Beyond the Screening: Yes, verify the information in your top-rated segment, but don't assume no-one else in your file has wealth. Professional researchers know how to identify the hidden HNW gems such as private company owners, women volunteers, and wealthy families.
Prioritize Giving: Don't get blinded by bling! High lifetime giving and monthly giving are great indicators for planned gifts. The savvy researcher might look for things like long-term home-ownership, too. It's all about knowing your unique constituency.
Leverage All of Your Data: When the gift officer and researcher work as a team, you can test out what pieces of information best prioritize your top prospects. Is it attendance at multiple events? Donors who have multiple points of communication or participation? Donors invited by other top donors to participate and give? Create a feedback loop!
Research Wisely: Profile research isn't about completing a form anymore. The software tools do most of that groundwork for you. When you know what wealth looks like and you know what a top donor to your organization looks like, you can research wisely. Spend more time on the most relevant information – connections to and interests in your organization.
Prospect Smartly: Truth is that even if you are at a college or university, at some point most organizations will need to reach out to people who are not part of our existing constituency. Getting good at finding connections and having a researcher-gift officer team to better clarify what a top donor looks like to your organization (wealth + affinity) will position your organization to seize external opportunities for major gifts.
Knowing what a HNWI looks like takes practice. Read the wealth and philanthropy reports published by places such as Indiana University and Capgemini. Once you learn to distinguish between someone living comfortably and someone who has significant wealth, the next step is to understand how HNW donors give differently from others. Cultivation and messaging for this group is distinct.
And the next time you are talking about wealth or estimated net worth and someone asks, "Isn't it more important to know if they are philanthropic?" – you now know the answer! There has to be both wealth and philanthropy to raise major gifts.
More Resources