I work with quite a few fundraising professionals who are taking a leadership role for the first time or are heading into their first ever serious fundraising campaign. Suddenly you have to figure out how to make the leap into managing significant gifts and create a major gift program that delivers. That's a lot of pressure!
So, of course, you demand – and get – a budget for prospect research. Way to go! Now what?
What is prospect research exactly and how does one USE profiles?
As I mentioned in 
Re-Wiring the Trusty Profile
, it helps when you and your team discuss and recognize how and where traditional prospect research, such as profiles, fundraising analytics, and relationship or prospect management intersect at your organization. Even in a small team, you're no doubt running a full development program. Research will likely touch many parts of that program.
For example, I had a researcher describe to me how her initial snapshot profile went directly into the donor database for prospects that were assigned for a first visit. It was up to the gift officer to print the snapshot report and make the visit. Is that traditional prospect research (e.g., snapshot profile) or prospect management (e.g., proactive prospect assignment)? Well, it's both, isn't it?
But to know what you can get out of a profile, you need to know what goes into it.
In 
3 Strategies to Choose a Research Tool
 I show you a graphic and describe the five building blocks of the profile. This structure identifies what information is relevant for fundraising, but your profile format could be any kind of mix-and-match from these building blocks.
In 
Can You Really Trust Prospect Research?
 I talk about some of the commonly held misunderstandings about the voo-doo we researchers do. There's a lot of confusion about what information we can find and how accurate or complete it can be.
As a fundraiser meeting with donors, you are performing primary research. You find out all of the information we researchers usually can't. In your face-to-face meetings you discover people's philanthropic passions, family and health situations, and their interests and personal connections to your organization. What information do you need to perform those visits and ultimately ask for a major gift? Once you understand the five profile building blocks, you will be much better placed to answer that question well.
But the very best move you can make to use PROFILES WITH POWER is to communicate with your researcher!
With the five building blocks of the profile as your conversational guide, examine what you need to know at each stage of your interactions with donor prospects. What does your researcher recommend in terms of software subscription tools versus manual research?
In some situations you might do well with a quick look-up in a tool on your own and a first visit before asking for a researched profile. And sometimes getting a researcher's edge from out of the starting gate will deliver better results in a shorter period of time.
Once you understand what you need and when, can you break it down into two or three types of standard profile requests? Of course you can always make exceptions – you're the boss! But standardizing your practices will make it easier to manage expectations and easier to onboard new staff as you continue to grow.
Prospect Research is good and exciting work!
Discovering people's paths to wealth and their expressions of philanthropy is sheer pleasure. As a prospect research professional I love being part of the team that connects people to the joys of giving. When I can work closely with a front-line fundraiser to cultivate and solicit a transformative gift it's a breath-taking experience!
The power of profiles can be yours – especially if you treat your researcher as one of the fundraising team. Who knows? Your prospect research professional might just turn out to be your secret weapon!
More Resources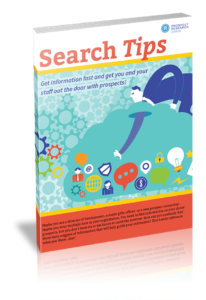 Learn to perform basic prospect research and find information on your prospects – fast!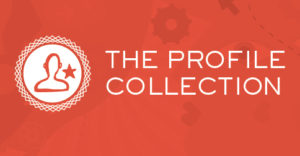 Get your free Resource Collections member login to gain access to profile templates, commentary, and more. Click here to access.