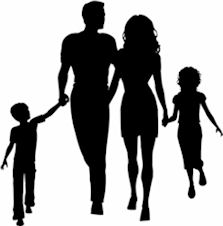 Knowing whether a donor prospect has children is a critical piece of information, but even more important for planned giving prospects. According to a study by Russell N. James III, J.D., Ph.D., Assistant Professor at the University of Georgia*, the absence of grandchildren as an indicator of likelihood to make a planned gift trumped even giving history – by a wide margin. Yes, go ahead and read that sentence again!
After those findings were presented at AFP's International Conference I received multiple inquiries asking if there was a way to append child relationships to the donor database. Thank goodness the answer is "no"! I'm not confident that a centralized database of familial relationships is in our best interest generally. But it sure would be a powerful piece of information in our ability to predict inclination to give.
Whether you are a frontline fundraiser or a dedicated prospect researcher, there are a few ways to tease out information about children when it might not otherwise be obvious.
1.  Biographical Sources
The first places to look are biographies, obituaries and wedding notices – any place where family information is described. Sometimes it is tucked at the end of the executive's company biography and may or may not include names. Sometimes the Who's Who listing is detailed. Other times a search engine might find a genealogy page for your prospect's family.
2.  In the News
Many of you have access to newspaper and other news databases online with the use of your public library card. Other news articles show up in search engine results. This is often a good place to find references to children and grandchildren.
3.  Search on Address
I like to use Lexis Nexis for Development Professionals (LNDP) and perform a "People" search using only the home address – especially when the prospect has lived there for a long time. But you can also use a site like www.switchboard.com and do a reverse search by address. Any search that will give you a list of the names of the people who have been associated with that specific address is useful. The bonus from the LNDP search is that those addresses are referenced against voter's registration and other sources and a birth year is often included in the search results. This gets me closer to uncovering how likely those associated names are to being children, instead of other family members.
4.  Giving and Private Schools
When a prospect gives regularly to a private school, especially one from which s/he did *not* receive a diploma, I like to perform a search in Google of the school's website. You can use the Google Advanced Search form, or type in your own. It looks like this:  LastName site:schoolname.edu   Many times I have found likely children's names, and sometimes even grandchildren who are attending or have attended that school.
5.  Social Media
If your prospect is active on Facebook, Twitter, or other social media websites, you might be able to tease out family relationships. Many times the prospect has tight privacy controls, but it is surprising how much can still be discovered in the public domain. I have even encountered prospects who keep detailed, and very public, blogs online.
Once I have found a likely child's name, I have often been rewarded by doing a couple of searches on only the child's name. The younger generation is more comfortable sharing online and the child, especially if post high school, might share parent names and pictures more publicly. This helps us with making an accurate match, but we need to be careful when approaching the donor prospect.
Children are special and protected relationships, and the last thing we want to do is make the donor prospect feel like we are stalking her with our prospect research techniques! Without trust there will be no gift. Because of this, we as fundraisers need to be skilled at opening the conversational door to allow the prospect to tell us what we already know.
There is always room for error when we search for information anonymously. If you are a prospect researcher working with a new frontline fundraiser, it is worth having a conversation with him about how important it is to allow the prospect to confirm the information we find.
Other Posts You Might Like
Why Use a Researcher When There's Google?
3 Actions That Demonstrate Your High Prospect Research IQ
* "Causes and correlates of charitable giving in estate planning: A cross-sectional and longitudinal examination of older adults", a study conducted by Russell N. James III, J.D., Ph.D., Assistant Professor at the University of Georgia and published in 2008 (data from 1996-2007 collected by the University of Michigan Health and Retirement Study)