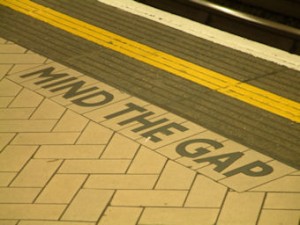 Really good wealth screenings are changing the way we fundraise and they're bumping campaign results ever higher. That's definitely good. Yet wealth screenings are putting research decisions into the hands of non-researchers. Like you. Is this a good thing or bad thing? It's up to you to decide!
I've been having more conversations with nonprofits about training prospect researchers. And they haven't been the typical "I want to set up shop" conversations. The director of development doesn't want me to help them choose a research subscription or craft a profile template.
She wants me to teach the researcher things like recognizing when prospects have wealth types in common (recognize patterns) or to focus more on the information that will help the gift officer to create a cultivation strategy (fundraising analysis).
Notice I said I'm talking to the director of development (or advancement) – not the director of research. Non-researchers are being pushed into taking the lead on research decisions. And I blame wealth screenings. (Technically, it's more than screening for wealth. Vendors now give meaningful ratings and data analytics too.)
What exactly is changing?
Imagine you are the director of development for a smallish university, hospital or human services organization (and maybe you are). Your fundraising goals keep getting higher every year and you've brought some 7-figure gifts through the door. Your database manager has transitioned into your full-time prospect researcher.
As you gear up for the biggest-ever campaign you are faced with some challenges:
Your researcher has been churning out profiles for eight hours a day for months. She's become a profile zombie!
Yes, your researcher can find information, but she doesn't seem to really understand how prospect cultivation and solicitation works, which makes her work less helpful. She's disconnected from the actual fundraising.
You've been prioritizing with wealth screenings and ratings, but now that information is a jumbled mess in the database. You don't know how to fix it and your researcher is busy doing profiles.
Why are the wealth screening vendors to blame?
Because now that raw data has become more tightly matched, you have enough confidence in it to prioritize your donor prospects and get out on your discovery visits.
You don't need a prospect researcher to do much.  Until you do.
The path to prospect research used to be a bit wider and longer. In the new, shortened time-frame your prospect researcher isn't always ready to do more when you are.
So, you, the development director are tasked with managing prospect research in a way you never anticipated. How can you bridge the gap between your researcher's current skill set and where she needs to be?  Grab your manager's hat and explore some capacity building opportunities!
MOTIVATE by connecting your researcher with outcomes
Slow down the profile mill ever so slightly – just enough to establish a system to track completed research in your database. Maybe it's a contact or action item. Whatever field you use, make sure you can pull reports that will demonstrate things like which researched prospects made a gift and were visited.
If you really want to have a little fun, track the researcher's capacity rating in its own field so you can compare that against the screening rating and against the ask and gift amounts.
We all want to feel like our work creates something. Knowing that her work led to a really big gift is going to be motivating!
But tracking your research efforts is just a first step. Make sure there is opportunity for regular communication between the gift officer and the researcher. You want your researcher to hear how the gift officer sees wealth on those visits. You know what I'm talking about. The "he belongs to this club" or "she had to drop at least a thousand dollars on that handbag".
Get the gift officer and researcher in a conversation about wealth and a lot of great education will happen both ways. Including more motivation. More teamwork.
INVOLVE the researcher in creating solutions
Work with your researcher to identify ways to solve problems like too many profiles and not enough new prospect identification and qualification.
Are gift officers getting too much information too soon? Maybe there should be guidelines about what actions need to happen before a comprehensive profile can be requested.
Is your researcher spending too much time digging deeper than needed? Have him track how long it takes to do profiles over a few weeks and reflect on the results. By watching the clock can he get more focused?
You may need to take a lot of the lead in the beginning, but loosen the leash as much as you possibly can. Prospect researchers are notoriously good at learning new things and problem-solving. Give them some room and many can become really good managers.
CREATE some structure around research
As your researcher is getting re-energized and challenged to solve problems, you need to recognize where to create structure to keep everyone and everything moving in sync. You are no doubt under a lot of pressure to make miracles happen in wickedly short time-frames. Keep your eye out for imbalance and act quickly.
Is the researcher spending an hour talking shop with a gift officer? Direct her to create a more formal research request process and channel those wonderful conversations into an established prospect review meeting.
Is your researcher creating a fully functional but too complex prospect management system? Continue to let her create it, but challenge her to make it simpler. (Playing a little dumb is a perfectly acceptable way to get someone to stretch a little. You have my permission!)
BIG fundraising doesn't happen without prospect research
It's a fact of fundraising that you need to harness the power of prospect research to raise the kind of money your mission needs and deserves. And yet, new tools like wealth screenings can allow a skill gap to creep up on you just when you need it the LEAST.
You don't have to become a prospect research guru to make good decisions about it. And you don't always have to fire and hire. Strengthen your managerial skills and use them to stretch and grow the prospect researcher and other staff that have an aptitude for prospect research.
Motivate. Involve. Create. And you and your organization will find yourself doing some really BIG fundraising!
And if you need a little outside help to train your staff, evaluate your procedures or create some, Aspire Research Group and the Prospect Research Institute are only a phone call away at 727 202 3405. And we have email too!
Other Articles You Might Like