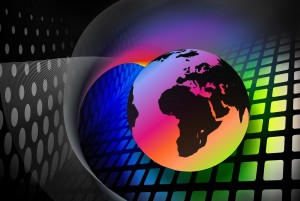 In "Geek Philanthropy: Data Huggers", the Economist (10/20/2012) tells the story of DataKind, an organization dedicated to using data analytics to help nonprofits. As the Economist points out, businesses are actively using advanced analytics to improve their efficiency. Nonprofit organizations have lots of data too, but usually not so much money. Could the benefits of data analysis – improved program and fundraising outcomes – be within your organization's reach?
According to their website, DataKind organizes three distinct efforts to share analytics with nonprofits:
DataDive™ – a weekend event that teams three selected social organizations that have well-defined data problems with volunteer data scientists to tackle their data challenges. These events are completely free and voluntary and serve to energize the base, provide direct services to organizations, and to enlighten social sector groups to the power of using data in their programs.
DataCorps™ – a select group of data scientists who work on volunteer or contract data projects part-time. These members work for one to six months on targeted data projects that they flesh out with the organizations that apply. Our volunteers are paid by the organization or are housed within private companies who take on the projects (e.g. Google gives 20% time to three scientists for a month to execute a project).
In-House Data Staff – We maintain a full-time staff of data scientists that take on the most pressing and high-impact problems for a variable length of time. These full-time employees are paid directly for their services by the organizations involved.
The Economist described a DataDive, affectionately called a "hackathon", in San Francisco. DataKind volunteers analyzed the data from Mobilising Health, a non-profit group that connects rural patients in India with doctors in far-away cities via cell phone. Among other things, DataKind helped Mobilising Health to take more account of urgency and to direct requests to the most responsive doctors.
Improving efficiencies and outcomes of an organization's programs using a dataset like the cell phone records and text messages was great for all involved. The organization received the results, plus the ability to better track and respond to information going forward. The data scientists worked on a project that challenged their skills and taught them new skills.
We might call Mobilising Health a very "ripe" subject for data analysis. They had an organized, well recorded set of data. Thank you cell phone companies! But what about organizations that are offering after school programs or programs at domestic abuse shelters? And what about fundraising operations?
Notice that the only free service DataKind offers is the hackathon weekend for "well-defined data problems" such as Mobilising Health. What do we know about the majority of nonprofit organizations? If the information is even recorded, the data is often "dirty" and leadership unaware of what types of problems data analysis can help them solve. The potential for improved mission performance through data analysis is exciting and very, very real! But so is the underwhelming enthusiasm for data collection and maintenance.
Not all of us are born as philanthropy geeks and for many people, the care and maintenance of data is about as thrilling as watching grass grow. But understanding the value and potential of data collection – significantly improved mission outcomes – is pretty glamorous.
When it comes to fundraising, Joshua Birkholz wrote a very friendly read – Fundraising Analytics – for the Wiley/AFP Fund Development Series. The most important part of the book is the beginning where he talks about translating your fundraising goals into questions that can be answered with data. Once you understand what it is you want to know, recording, maintaining and analyzing the data can be done by others. Maybe even a DataKind hackathon crew!
Prospect research professionals are your neighborhood philanthropy geeks. We help you translate your goals into questions and translate your questions in data recording and reporting. The ability to monitor your fundraising performance and react to external and internal donor trends can lead to impressive dollars raised – and transform your ability to perform your mission.
Have you worked with a friendly neighborhood philanthropy geek today?
About the Author
Jen Filla is president of Aspire Research Group LLC where she works with organizations worried about finding their next big donor, concerned about what size gift to ask for, or frustrated that they aren't meeting their major gift goals.
Other Articles You Might Like
The Future of Donors in Your Data
CoolData Blog by Kevin MacDonell