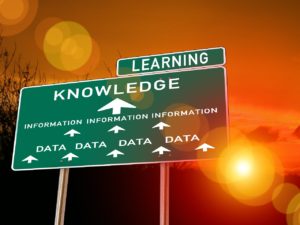 Do you dream of creating the perfect prospecting system? A system so flawless that the ratio of prospects to donors drops to 2:1 or even (gasp) 1:1? I do! And yet, barring advances in ESP, a 1:1 ratio feels quite out of reach. We simply don't have access to people's complex, internal motivations for giving until they get visited and share. Even so, we still have plenty of room to achieve better prospect-to-donor ratios.
Interview with a Donor
I had the joy of interviewing Tim Horton, a venture capitalist for the Prospect Research Institute's
#ChatBytes podcast
. About halfway through the interview he shared some of his philanthropic motivations with me.
Childhood sentiment – He gave to the March of Dimes as a child and still gives.
Family culture of giving – He was taught to give while young and now gives his time and money to mentor youth.
Political passions – He feels strongly that Africa has been left out of the capitalist economy and wants to remedy this.
Mr. Horton is a very private person and his giving is anonymous. If you research him you will find all of the usual public information, especially businesses where he is a listed officer. Isn't it natural for us fundraising researchers to consider that given his venture capital history he might view his giving as an investment or wish to be involved in giving to entrepreneurial issues or causes? And yet, if we deduced his giving motivations from the data collected we would be all wrong.
Insights and Integration
Whether we are sourcing a fresh list of prospects or taking a deeper dive to qualify already identified prospects, achieving a lower prospect-to-donor ratio requires insights and integration.
As an instructor at the
Prospect Research Institute
I have introduced "insights" as a capstone project in any course where it makes sense – because crafting insights takes practice. Usually we researchers are happy to craft insights from community involvement information. We can look at patterns of giving, nonprofit board service, and family foundation histories and provide suggestions about where and how a prospective donor might want to make a gift. But we often stumble over providing insights from wealth information.
And yet, wealth information is where we researchers can really shine a light in the darkness! When we begin to learn and imagine how wealth and assets could affect a prospective donor's ability to make a major or transformational gift we offer a tremendous service to the gift officer. Suddenly the multi-millionaire with 85% of her wealth tied up in her business becomes recognized for life stage and likely liquidity, opening up a long-term relationship that yields some major gifts now and an eight or nine-figure gift fifteen years later.
So if your gift officer comes to you asking for
estimated net worth
or a
liquidity percentage
on his prospect's wealth, take a deep breath and resist the urge to say that it isn't possible. Instead consider this the perfect opportunity to integrate prospect research into front-line fundraising. Open the conversation. Discuss how we collect wealth information and how we might better inform the gift officer. Look to other fields, such as financial services, to find out how they evaluate liquidity or other facets of wealth. And provide those insights in some evolving format.
Because once you become part of the team conversation around how a prospective donor's wealth impacts ability and motivation for giving, you are providing the kind of insights your team desperately needs to bring the prospect-to-donor ratio down and to build deeper and more respectful relationships with constituents. You begin to drop the "cost center" designation and become integrated with the "revenue center" designation.
And even better, you get to learn. You get to hear what happened after that visit. You get to find out how right or wrong your guesses were and speculate with the team on why that might be. You get to discover great new ideas on how to perform even better in the future.
It's time to step-up and lean-in to a new relationship with your data, your fundraising team, and your profession. It will take some practice, and perhaps a few mistakes along the way, but you've got this!
More Resources You Might Like