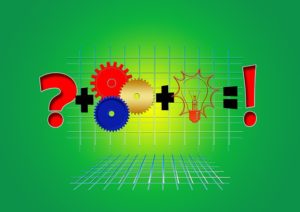 Have you ever been in a conversation with someone that felt like an argument or debate, but it turned out you were both saying the same thing, just differently? I had one supervisor where this happened quite a bit before we realized what was happening. Many times the very skills that make great frontline fundraisers and great fundraising researchers translate into two very different languages!
When it comes to conversation starters, donor motivations, and wealthy lifestyle indicators, fundraisers like you have deep and intuitive knowledge and awareness. How else could you be so successful at raising large gifts?
Recently a long-time client came to me with a completely cold prospect pulled out of a news article. The article was about an 8-figure gift to another institution for the same cause, but a completely different aspect of that cause. He wanted contact information so he could follow-up on his letter to the couple.
I was skeptical. The data (the news article) was not suggestive of a good fit. The prospects' affinity was clearly elsewhere.
And then the couple accepted a meeting!
We did more in-depth research and found quite a bit of data suggesting that, indeed, there were indicators that a relationship could be developed. I will not doubt a veteran fundraiser's intuition again, I assure you.
If frontline fundraisers and fundraising researchers have such complementary knowledge about prospects, why do they many times struggle to communicate with each other?
Prospect research professionals operate in the world data. We need to be very specific and to break things down into pieces. We need to be analytical and able to turn text into numbers to efficiently prioritize prospects. And we often struggle to focus on or see the big picture, feeling more comfortable among the tasks that lead to the bigger goal.
If this sounds like your researcher, or if you have ever struggled to communicate with a researcher, consider the following questions before your next encounter:
How will you use it? When you ask for research to be performed, try painting a picture of what you expect the resulting research to look like and how you will use it. This avoids confusion over the amount of time you expect the researcher to spend. "Get me everything on this guy" is a painfully vague request for a researcher. Explain what actions you plan to take using "everything" and you might get what you really need.
How important is this request? When you are talking to someone who loves process and procedure – like many researchers do – it is important to emphasize how your request fits into other priorities. Profile research can feel high priority when there are meetings scheduled, but finding new prospects to fill a campaign gap has a much higher priority when you recognize the lead time you need to cultivate for a campaign gift. More targeted profiles or outsourcing could be time-freeing compromises.
Do I need to know this? We researchers get excited about our work! If you start feeling overwhelmed in a conversation about a request or project, just let us know. "I feel like that's more detail than I need right now" is a very helpful statement – especially if you follow it up with a clear picture of what you need (see "How will you use it?" above).
Do I need to help my researcher make a decision? Maybe you don't like going deep into the details, but sometimes details matter a lot – especially with data. You don't want your organization in a news headline about data impropriety! Asking the obvious question can help you and your researcher get through a lot of detail: "Do you need help making a decision about this?" (If the answer is "no", see above.)
Have I given feedback? Until ESP becomes a requirement for employment, researchers need feedback on the work they provide to you. Especially if you are unhappy because you didn't get the information you needed, take the time to discuss it with your researcher. It could easily be a case of saying the same words, but defining them very differently.
We know that staff diversity leads to better outcomes for our organizations, including fundraising, but it also creates friction as different personalities and perspectives struggle to communicate. Taking the time to think about frustrating conversations afterwards can help you identify tactics to communicate better in the future.
Some type of prospect research is behind every fundraising success. If you are fortunate enough to have a prospect research professional on staff, your efforts at better communication are bound to turn into big wins for you and your organization!
More Resources You Might Like