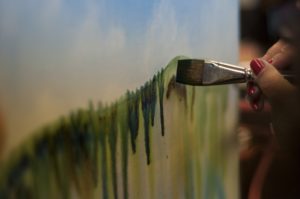 Imagine you emerge from a strategic planning session and your task is to raise more money from corporations. Your organization wants to expand its reach and you need to take the thousands of corporate donors in the database and transform them into a fundraising program. Why? Because everyone "feels" like there is a lot of opportunity there. Where do you start?
One of the most common mistakes in fundraising is to make decisions and invest money and resources in strategies that are based on intuition and anecdotal evidence alone. Let's face it, sometimes it works, and maybe that's why the behavior is so persistent. But much of the time data-weak decisions fail miserably, often slowly and painfully with lots of fingers pointed. There is a better way.
Leverage the talents of prospect research to paint pictures and identify patterns!
Well-trained prospect research professionals are methodical and analytical. That means that we enjoy solving problems, untangling messy information, and putting order to chaos. Share with us your dilemmas, your problems …your fundraising hopes and dreams. We can help you succeed!
In the new corporate fundraising program example, it means painting a picture of our corporate donors:
Where are they located?
How many of them are there and at what giving levels?
How long have they been donors?
Are they small, closely held companies, or large corporations?
And then identifying clusters and patterns:
Are there groups of donors in particular industries, geographic locations, or company size?
Do the donors that give the most and most frequently have anything in common?
Is there anything about the data that can help us understand the giving behaviors? Can we see any correlations between data points?
There is no standard checklist for exploring this kind of information. It requires a keen understanding of the fundraising being undertaken matched with an analytical mind trained in using data to solve problems.
When a prospect research professional works with you to explore your data and make an initial assessment, you can decide on strategies and tactics that will raise the most money now and in the future.
For example, you might discover some companies are more "ripe" for a new approach than others. If they have been giving frequently and increasing their giving, visiting them and discovering their philanthropic needs might uncover a unique corporate approach for your organization that you hadn't thought of!
Knowing that your best donors are dominated by small, closely held companies gives you the opportunity to find out why. What makes your organization so attractive to them? Are they really individual donors in disguise or do they have company objectives for their philanthropy?
Uncovering an unusual pattern, such as expressions of faith on the company website, might give you an insight that challenges the way you perceived your donors and that opens the door to much deeper relationships.
Fundraising success through insights is not so much about the tools – data mining, statistical analysis, profile research – it's about giving the donor story inside your data a voice.
When you hire a prospect research professional to help you understand your data, you are hiring someone with a unique skill set – someone who can uncover and communicate the "story" inside your data.
More Resources