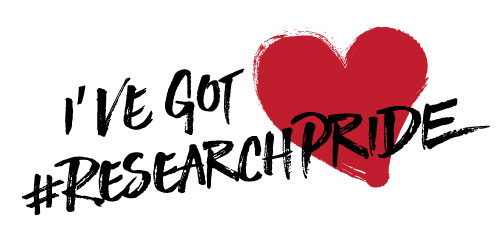 March is always an interesting month – International Women's Day and now Research Pride Month. It also happens to be the height of snowbird season in Florida where I live. The snowbirds arrive in full force in January and by March are facing the end of their extended vacation. As a condo-dweller, our recreation committee swings into high gear during this time and I partake in BUNCO, a dice game attended only by the women. We wouldn't turn away a man, but they take off on those nights in search of the best happy hour deals and the cheapest eats on the beach.
We self-segregate because the snowbirds in my condo buildings came of age when a man couldn't imagine attending a baby shower and a woman ruled the domestic space. This kind of segregation is almost incomprehensible to my daughter. In her world men and women plan the wedding together and they both attend their friends' baby showers. Have we reached the age of inclusion?
Consider the world of prospect research. We use algorithms to find and match quantifiable assets to individuals and statistical modeling to predict likelihood to give. We deal in math and numbers. And math and numbers don't lie. Or do they?
As Preeti Gill shared in her coming-of-awareness story, "What About Women?", sometimes it's not about what you find, but what you are not finding that matters. And in fundraising there are a lot of women and other minorities who are not being found, or when they are found, not being pursued because the right "numbers" are not found.
We know from Forbes Billionaires List that 75% of wealthy women did not earn the wealth they own or control. It doesn't mean that they don't have it. It does mean that as your prospect research professional I probably won't be able to point to as many of those comfortable numbers you know and love – publicly held assets in her name.
We know that women prefer to volunteer and investigate organizations before making a significant investment. But that often means you will see many small gifts in one year adding up to a substantial sum or unlisted volunteer roles. And that means it's likely that as a prospect research professional I won't be able to point to the one BIG gift or the nonprofit board roles you cherish as such great indicators of wealth and inclination.
Prior to hearing from Preeti Gill I absolutely demonstrated bias in assessing wealthy women's ability and inclination (and likely any other minority I've researched). The irony is not lost on me that just as I lament that so many women still feel pressure to perform a full-time career simultaneous with performing full-time domestic duties, I am biased against wealthy women. Me! A prospect research woman.
Yes, men and women attend baby showers together now, but primary parental and domestic duties still fall unevenly on women in most households. Yes, women have accumulated remarkable wealth, but fundraising is still struggling to update its "categories" or "mental shortcuts" that have worked so well in the past. And although information technology has improved our ability to do so many things, it inevitably incorporates the conscious and unconscious biases of its creators.
How exciting is it then that fundraising and prospect research is dominated by women? We are in the perfect position to openly examine potential bias and deliberately develop methods to counter it. We can write a different story, choosing different words and different numbers to represent different constituents – all of them hot prospects!
I'm proud to a member of a field that shares the way Preeti Gill shared her story; that collaborates the way APRA Pennsylvania welcomed the Prospect Research Institute to host roundtables together in Greater Philadelphia; that advocates the way that Research in Fundraising is doing in the United Kingdom; and that celebrates in the way that Helen Brown has anointed March as Research Pride Month.
No matter what your particular fundraising role is, take the time to share a little research pride. Ask your researcher what s/he does or share how prospect research has impacted you. If you are a prospect research professional, share the research contributions you have the most pride in. Be a part of the conversation on social media, too. Make your posts with the hashtag: #ResearchPride.
I and a whole bunch of other researchers will be looking for your stories!
More Resources You Might Like