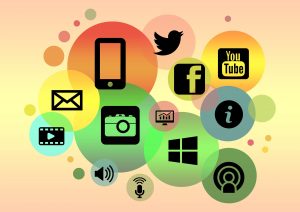 How often does your phone light up with a social media alert? Whether someone liked your picture on Instagram, retweeted that funny joke on Twitter, or commented on your latest Facebook status, you're likely getting notifications of some kind.
While social media is a powerful tool at the individual level, it's also useful for organizations who are trying to raise more money.
Gone are the days when all of your donors mailed in checks once a month. Many more are using technology like mobile giving and online donation forms to give to their favorite causes.
1. Start asking for donations on Facebook.
Social media, and Facebook in particular, can be a great avenue to ask for and receive donations.
While you are likely already posting statuses to remind donors of how they can give to your organization, you can now receive contributions with a donation tab right on your Facebook page.
Of course, you won't want to constantly be asking your followers for donations.
You should also use Facebook to:
Promote your events.

Advertise for your upcoming fundraisers.

Praise your donors and volunteers.
Give updates about projects.
Asking for donations on Facebook is a great way to meet donors where they are. If you know that a majority of your donors use Facebook, encourage them to like your nonprofit's page and interact with them on a regular basis.
According to a recent study,
84% of social media users
share content on social media sites to show their support for a cause.
With numbers like that, your nonprofit can't afford to ignore Facebook and other social media sites as a way to ask for donations!
2. Use social media to stay in touch.
It's vital that you use social media as a way to stay in touch with your advocates, donors, volunteers, and prospects.
It's important to remember that social media is a dialogue, not a monologue. You aren't just posting, tweeting, and commenting into a void.
Your supporters are interacting and talking to each other on these different platforms, and if your nonprofit wants to be part of the conversation, it's crucial to be aware of what you're posting.
You should be responding to donor messages on social media in a timely manner.
You should be liking or commenting on donors' statuses that mention your organization.
You should be posting pictures of your volunteers and donors during events.
There are endless ways to connect with your supporters on social media. Find what works best for your organization, and get to work!
3. Promote corporate giving programs on social media.
Some of your biggest supporters may work for companies that will reward their gifts of money and time with matching gift programs and volunteer grant initiatives.
But your donors and volunteers might not know these programs exist at their jobs!
Your nonprofit can help by promoting corporate giving programs within your social media posts.
However, just like you don't want to bombard donors with donation appeals on Facebook 24/7, keep your promotions of corporate giving programs to once or twice a week. The more saturated the information becomes, the more likely it will be tuned out.
Social Media Affects Everyone
Social media isn't just for teenagers and
millennials
anymore. More and more people of all ages are looking to sites like Facebook and Twitter to interact with each other as well as nonprofits. Make sure that your organization is
optimizing its fundraising potential
with social media!
About the Author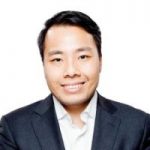 Kanwei Li is the CTO of Double the Donation. He has over 10 years of software development experience. He holds a master's degree in Computer Science from Emory University and resides in Atlanta.
He is passionate about developing software to solve everyday problems.
.
More Resources You Might Like