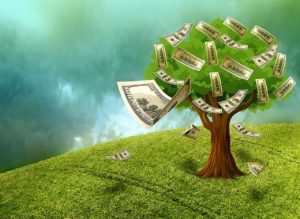 There was a cry for help on the PRSPCT-L list-serv: "I'm a new researcher and my boss wants me to provide net worth on a prospect. He says it was the previous practice to do this and I can get what I need to calculate it from Dun & Bradstreet." What would your response be?
To begin, a simple definition of net worth follows:
Assets – Liabilities = Net Worth
The Three Common Responses to Net Worth
If you mention "net worth" in the prospect research field, you will likely hear one of the following three responses:
Don't do it! Or you will be voted off the prospect research island!


.


The argument against estimating net worth is usually this: If we cannot find or know the values of all assets and liabilities (which of course we cannot), then we have no business estimating net worth. This is often a strong, unequivocally held opinion.


.

Hide that you are doing it by using another term or keep it behind the capacity rating calculation.


.


This is the most common practice in our field. Instead of using the words "estimated net worth", researchers rephrase with a term such as "estimated wealth". Even more common is to use the results of wealth surveys, such as the chart on page 19 of the Capgemini 2016 World Wealth Report, to estimate net worth based on a known asset such as real estate and then take a percentage of estimated net worth as the gift capacity.


.

Boldly present estimated net worth.


.


There are researchers who feel comfortable presenting estimated net worth. Some provide disclaimers or educational explanations to communicate better generally or to clarify outlier situations.
Easy Formula, Tricky Calculation
Assets – Liabilities = Net Worth
The formula looks so simple, but this is deceptive. As prospect research professionals we know that we can't discover and value all of a prospect's assets or liabilities. It is the reason we use the word "estimated."
Among the challenges in estimating net worth, there are two that jump out quickly:
Many assets (and liabilities) are troublesome to value – none more than private company ownership.


.


I have discussed the difficulty of private company valuation before. A common route to wealth is to start a private business, and many of these successful entrepreneurs want to "give back", among other motivations for giving.


.


And it brings us back to our fellow researcher's list-serv plea. Dun & Bradstreet (DNB) sells data, including estimated values of a private companies. Assuming we know how much of that company our prospect owns, we could use the DNB dollar amount to estimate the prospect's ownership value. Or could we? DNB uses its own formulas to estimate and can be very far off the mark.


.

Are we talking about titled ownership such as a name on the deed, or influence over money, such as sitting on a grant-giving family foundation board?


.


Our prospect could be a child of a wealthy family with very few public assets identified. And yet, we may find she has influence over millions of dollars in a family foundation. Estimated net worth and gift capacity clearly diverge at this point. You might estimate a low net worth, but still consider her to have a million dollar gift capacity because of her influence over grant giving.
Logic and Emotion – Let them Collaborate!
There is nothing simple about money. Money is one of the most emotionally volatile topics you can discuss, and those emotions flow into the workplace. Addressing your own emotions and biases about money is the first step.
You might want to seriously consider whether your difficulty imagining the wealth of multi-billionaires is affecting your ability to logically estimate net worth or gift capacity – and whether you have negative emotions attached to great wealth accumulation. Emotions are not your enemy. Ignoring them is.
Now you are ready to balance how you and your gift officers "feel" about your prospect's potential wealth with the logical, quantifiable assets and liabilities found in the public domain.
Following are the most frequently used tools or ratings:
Estimated Net Worth
Gift Capacity Range
Affinity (how close they feel to your organization)
Philanthropic Inclination (do they give at all?)
Linkage (how are they connected to your organization)
When used responsibly, estimated net worth is one more tool prospect research professionals can provide to assist frontline fundraisers in creating major gift solicitation strategies. Don't be afraid to use it!
More Resources You Might Like
Join the Resource Collections online community to access this handout. Use it to facilitate discussion with your gift officers and leadership.