By Jill McCarville, Marketing and Communication Manager, iWave Information Systems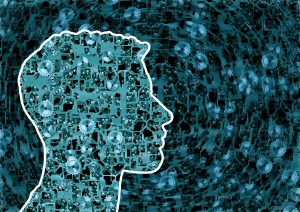 It's almost lunchtime when a fundraiser comes to you with a new assignment:  They have a meeting with Suzie in two weeks and need to know who this person is – does she have a history of giving, does she have a connection to your cause, how much does she have to give?  Next stop, your prospect research tool.
The 3 fundamental steps to building a prospect profile remain the same: Create, customize, complete.  Okay, so those may not come as a surprise to you.  But from a software company's point of view, there may be some profile building features within your tool that you haven't been leveraging.  Use these features to gain deeper insight into your prospect and make your job easier. At iWave we recognize that there are many different research tools, each with different functionalities.  However, some of the features highlighted below may exist in your tool and you just didn't know about them or haven't had a chance to try them.  Try these steps to make your profile building easier and faster and -who knows- maybe even in time for lunch.
Creating
Our data tells us that the majority of users begin with a general integrated search (360search) across all datasets at one time.  In fact, in our tool, there were over 1.3 million 360searches done last year alone.  This broad search will help you identify which datasets/categories contain lots of information on your prospect and in which datasets you'll need to dive deeper.  Now you can start painting the picture of your prospect's employment, income, real estate holdings, board affiliations, net worth, stock holdings, history of charitable giving and political giving, etc.  Simply start selecting the records that you know, or are pretty confident, are your Suzie and add them to her profile.
Now, you might be saying, "But what if it's a common name?"  No problem.  Once you've done a broad search across all of your tool's datasets, you can narrow your search to find more information about your prospect, their spouse, and even their private companies or trusts. Exploring individual datasets with additional filters might even uncover key information you weren't able to find using a broad, high-level search.
For example, if you're trying to find Suzie's real estate holdings, but your initial search didn't turn up any property, that doesn't mean she doesn't own real estate.  As you know, it's much more likely that she does.  After all, real estate accounted for about 20% of a HNWI's total assets globally (CapGemini World Wealth Report 2013).  It's possible that the property is listed in someone else's name, a trust, or LLC.  Time to check the real estate database.  Try reverse searching by Suzie's mailing address (rather than her name) because in many cases people link all of their properties to a primary residence for billing and other mail.  You can find additional search tips for other datasets here.
As you explore each of the datasets and "tease out" real matches to your prospect, select those records and add them to the profile you created in the broad search.  But first, ensure your tool automatically filters out duplicate records to maintain the accuracy of your scores and ratings.
Customizing
A common perception we hear in the industry is that profiles must be created externally because tools simply don't deliver the quality of profile you need.  For some tools though, this isn't the case.  In our tool alone, researchers create over 40,000 profiles each year containing over 1.8 million records.  One of the keys to creating so many profiles is customizing your research tool.
In the first step, you chose which records to add to Suzie's profile.  Now, you need to add and delete records as you validate them.  This will eliminate false positives so you can be confident in the accuracy of the profile and the scores/ratings within it.  Depending on your tool's features, you'll also want to select your own capacity ranges (used to determine Suzie's capacity rating), and the proper affinity ranges (so the score accurately reflects Suzie's connection to your specific cause).
Completing
Almost there!  Once you've sketched out the prospect profile, it's time to add the finishing touches.  Consider adding Suzie's picture to the front for easy identification.  Then add any articles you may have found on her from other sources.
Jen Filla, along with other industry leaders, also suggests you add additional value to a profile by synthesizing the data you've gathered.  As a researcher, you are the expert on your prospects.  This is your chance to analyze the records and provide observations.  For example, what do Suzie's SEC transactions tell you about her?  Do you see any patterns or trends in her charitable giving?  What clues can you find from her board affiliations?
Use the front page lead summary section to summarize your prospect's current situation and provide recommendations.  In fact, in our tool, this lead summary was created based on the requests of researchers. A front and center spot to highlight the one thing the fundraiser needs to know about Suzie.  You can then use the built-in notes sections to tell the full story about Suzie as a prospect – who she likes to give to, when she likes to give, and how much she can give at one particular time.
Many people like to create and use the profile, score, and notes built within the tool.  However, this isn't the only option.  Feel free to export the profile in a Word document for further treatment, or print a short summary profile to share right away.  And don't forget to set an alert on the profile so you receive updates when there are any changes to Suzie's records.
You are the expert at creating prospect profiles for your organization, and hopefully these tips will help you leverage your research tool to build better, smarter profiles.  Happy profiling!
About the Author

Jill McCarville is the marketing and communication manager at iWave Information Systems, a company that delivers software solutions to education, healthcare and nonprofit organizations to help them raise more major gifts.  iWave's solutions are an asset to fundraising departments of any size. From Ivy league schools like Yale and Stanford, to healthcare and arts organizations like Doctors Without Borders and the Smithsonian Institution, iWave has assisted organizations in the United States, Canada, and overseas.
More Resources You Might Like