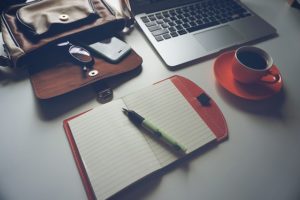 Back in 2016 when Mark Noll posted "When Technology Killed the Fundraising Star" I wasn't wholly convinced that Skype was about to replace face-to-face major gift visits. Then, only a little over a year later in August 2017, The Chronicle of Philanthropy wrote "15 New Fundraising Ideas That Worked: Part III" and included one about digital-gift officers. Could it be?
When I look back over the PRSPCT-L list-serv posts in 2017, the eye-popping number of prospect research job openings really gets me thinking about more than the research we perform. It has me wondering about the conditions under which we do it. The nonprofit world is not particularly known as cutting-edge leadership when it comes to managing its workforce, but I muse about whether fundraising could lead the way in helping to redefine the workplace.
Development officers must travel and nonprofits and institutions have been right there with for-profit sales offices in establishing "field offices" where fundraisers work out of the home office in the geographic location where their prospects live. As digital-gift officers emerge, why do they need to be located in a specific place? And with nonprofit leadership skills in hot demand, more leadership candidates are using that leverage to demand to work remotely, too.
And then there's fundraising research – interacting intimately with development officers and headquarters. Prospect research is also in a great position to work from home!

But you don't have to listen to me speculate. You can listen to three real prospect research professionals tell you about their experiences working remotely. Warning: it isn't all sugar and spice.
I was inspired by how candid the panelists were. Pioneers all three! And it felt so good to be among fellow prospect research professionals who share so many of the same experiences working remotely that I experience. It can feel isolating to be the only prospect research professional in a fundraising office, but that gets compounded when you work remotely!
If you work remotely you will love to hear the stories of these three women and if you don't work remotely, but want to, you will gain a lot of practical and tactical advice. Developing rapport and maintaining presence in the virtual world requires a new skill set. Thankfully, whether you are a development officer or researcher, fundraisers happen to be well placed to learn the ropes!
More Resources