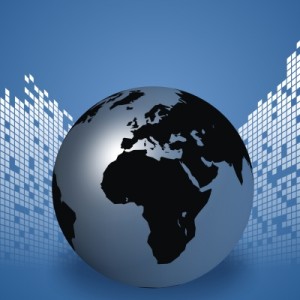 I've been all about the prospect profile for a while – presenting at APRA's conference in Las Vegas, teaching at the Prospect Research Institute, and creating a profile collection. The one question that has come up repeatedly is "What's the difference between qualification and solicitation research?"
Many people that have just transitioned into prospect research, especially if they have other duties as well, are often not asked to do a lot of actual research. They are asked to pull reports from products like DonorSearch, iWave PRO,Blackbaud's ResearchPoint and WealthEngine, verify and distribute the results.
Which points out the direction of the prospect development field, doesn't it? Knowing how to effectively manage the information is becoming just as important as being able to research to find information. Those research screening tools are getting very good! They are so good that you might be wondering if qualification research is even necessary. It is.
The Big Picture – Strategy
The premise behind qualification research is that we need to determine if a prospect is indeed capable of giving at an amount we decide is a major gift and if the prospect is philanthropically inclined. It's a bit like a home inspection. Before I bought my house I paid for a home inspection and was so glad I did. There's nothing like a trained professional to point out what you missed, but more importantly, to pull it together intelligently so you can make decisions. Qualification research should do that for your gift officer.
Solicitation research is prepping to ask a prospect for a gift and although the effort varies depending on what kind of research was done prior to this stage, generally we are laser focused on what information will help the gift officer ask for the largest, most appropriate gift. For example, we don't need to list every gift found. Instead we need to provide as much detail as possible on the kinds of gifts made that relate to the gift we are planning to ask for.
Actions to Achieve the Strategy
So what does the difference look like in terms of actual searching behavior? Qualification means QUICK. Solicitation means FOCUSED.
Qualification is QUICK when you…
1)  Know what you want and need to find
Do you know what will qualify your prospect? This is where a good profile template or in the case of entering directly into the database, a good checklist, will save you time and sanity.
2)  Know exactly where to find that information
Now that you have a template, what is the fastest way to fill in the blanks? My strategy is to start with what I know already (your own database and your organization's website), then your paid tools and then your collection of frequently used websites. I usually save giving for last because we can only match the gift to our prospect based on his name and what we know about him, such as where he went to school, what state he lives in, his service on nonprofit boards, etc.
3)  Have the discipline to stop looking
Sometimes this is the biggest obstacle for the prospect research professional. We love researching! But nine times out of ten this is NOT the time to follow clues, detail her family history and read countless news articles. If your prospect is listed on the Forbes Billionaire List, why would you detail her real estate holdings? Find her home and favorite vacation spot, but heck, she's a billionaire! Write a quick summary sentence for the rest. For the majority of nonprofit organizations, being a billionaire qualifies her for capacity to give. End of story.
Solicitation, on the other hand, builds on qualification, including information discovered by the gift officer through cultivation visits. Yes, it usually takes a lot longer, but you should take a very different approach from your qualification research.
Solicitation is FOCUSED when you…
1)  Communicate well with the frontline fundraising staff
If you don't know what kind of gift is anticipated or what the fundraising priorities are at your institution, you may end up including all kinds of data and spending countless hours being "comprehensive" when that is not what is needed – or even wanted.
2)  Are educated about giving vehicles and trends
If you don't understand the general concepts of how the very wealthy can make gifts you might overlook important clues. For example, if a prospect owns a few apartment buildings as a way to invest his retirement money, but he still brings in a significant earned income from his job, he might consider giving the apartment buildings' income to your organization while he retains ownership of the buildings. Now you know that beyond the value of the real estate, estimated apartment rental income could be a valuable piece of information!
3)  Dig deep on relevant clues
So many of us were trained to be comprehensive in our solicitation research, which means that we take as much time as we need to detail every asset and every gift. The closer you work with a gift officer, the more likely you will find that this is not often a useful approach. If I am about to ask a large corporation for a multi-pronged, multi-million dollar gift, what do I want to know the most about? Every division within the company and estimated earnings? Or every detail on how another organization received a very similar relationship and gift? I sincerely hope the answer is obvious!
 Search strategy and experience
 If you are new to prospect research you may be wondering how you will ever be able to learn all there is to know. The good news is you won't! Part of the joy of our profession is the continual learning. It never ends. Aim for some balance. Learn the nuances of public information and wealth, but also fundraising principles and techniques.
If you are not new to prospect research you might have different ideas on search strategies or stories to tell. Don't be shy! Why not share?
Other Resources You Might Like